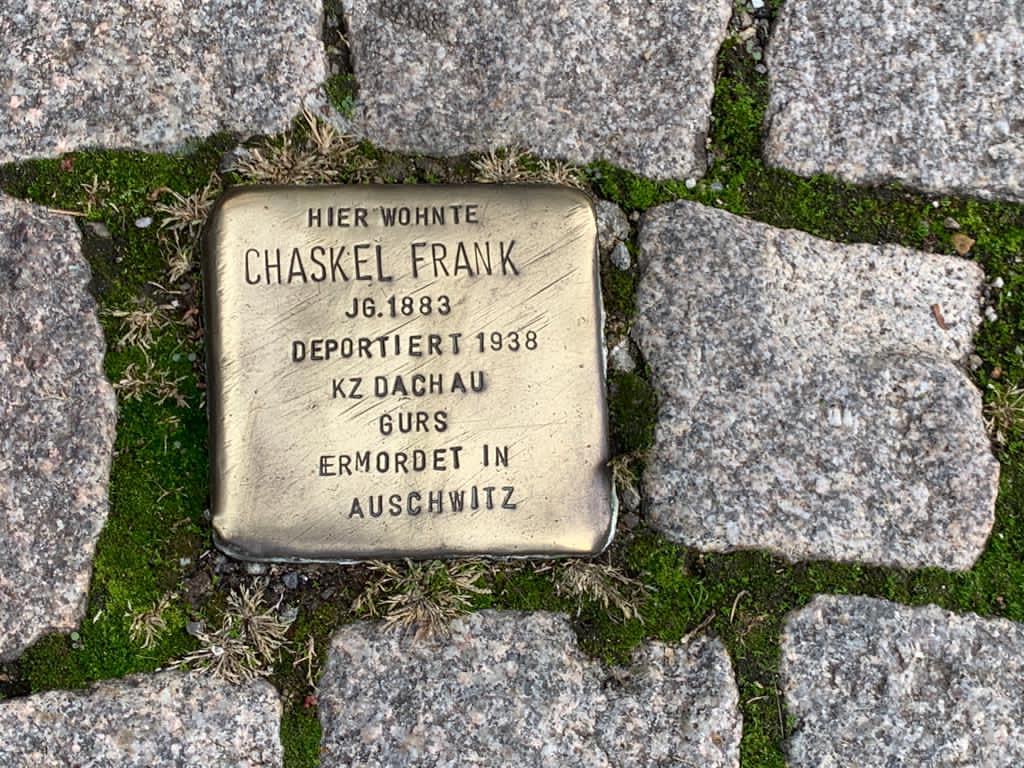 CHASKEL FRANK was born on 19 October 1883 (also possible 13 October) in Wischnitz (also Witznitz). He was a merchant by profession. He owned the company Frank & Co. in Freiburg, which sold trousseau articles. He was married to Hertha (also Berthel) Frank. Until 1937 he was registered at Rheinstraße 27, which is now number 19. From 1938 the couple was registered at Salzstraße 11, possibly CHASKEL FRANK had already had to give up his business – because he had the Jewish religion – by this time.
The Reich Pogrom Night on 9/10 November 1938 also meant that more than 130 men of Jewish religion from Freiburg and the surrounding area were arrested by the police and deported to the Dachau concentration camp on 11 November. To be released from this brutal concentration camp, those imprisoned usually had to divest themselves of their assets and give up their businesses. These shaven-headed and tortured men usually returned in December.
On 22 October 1940, a day of the Jewish Feast of Tabernacles, CHASKEL FRANK was arrested again and deported. Together with his wife Hertha, he had to board the trains to the Gurs concentration camp. They probably did not know that their flats and household goods were sometimes auctioned off as early as December 1940.
After two bitter years as a prisoner of the Nazi Germans, CHASKEL FRANK was taken to the Drancy concentration camp, from where he was further deported to Auschwitz on 30 May 1944 with convoy No. 75, one of the last convoys from the West to the East. There CHASKEL FRANK was murdered in the gas chambers of Auschwitz-Birkenau at the age of 60.